It is now being reported that the fifteen year old girl thrown to the floor like trash recently lost her mother and grandmother. She is in foster care. I dare anyone to refute that if she were a white girl and the officer attacked her AND it was found out she is a recent orphan the streets would be flooded with tears!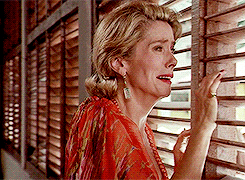 Where is the concern and outcry for her mental health? Sheriff Lott personally saw to it that her pain was not an issue this afternoon. He made very clear her feelings, her traumas, her anxiety was not an issue but all this shit is her fault. He repeated it more than once. 
Cue the police union in 5,4,3,2,1… to demand the officer be reinstated because how dare he be fired over this trouble starter.